"We provide agricultural inputs along with service to the maple and farming communities. Our services include education and consultation on the production practices of all agriculture. We are recognized for our integrity, straightforward advice and genuine concern about top-level customer satisfaction which is delivered in a friendly and high-spirited environment.
After all, we are farmers too."
No bush is too big or too small! We want to walk your bush whether you're a backyard hobbyist or becoming a large maple producer. This service provides us with the information and data needed to map out quantity of tap-able trees, location for buildings and installations while choosing the most efficient equipment for maximum production in your bush. We will provide you with the most accurate equipment, material and installation quotes using our expertise, knowledge and technology that best suits your bush. No bush is the same – quotes are customized for each of our client's needs.
We are not mechanics but we do specialize in troubleshooting and repairing maple equipment. We are a repair service center, repairing on site in our shop or on location for larger equipment.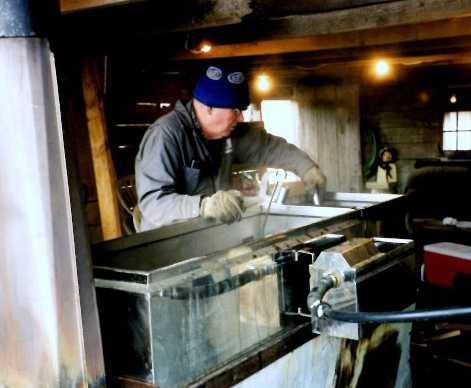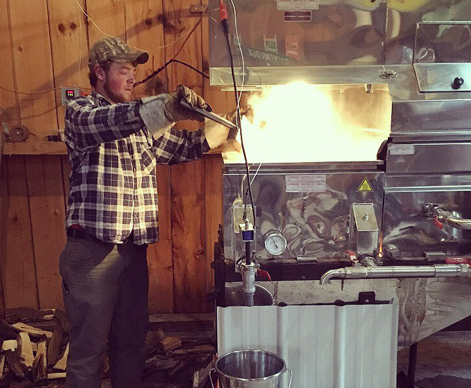 Our family came to the farm in 1970 and started farming in 1975. The business was incorporated as "Squirrel Creek Farm Ltd" in 1980. The maple supply venture began in 2004 when we purchased the dealership from Peter and Connie Kennedy. We are proud to have the opportunity to continue serving the industry following in the footsteps of the top producers who owned this dealership prior to us; Marc & Diane Curle, Ross & Lois Steed and Peter & Connie Kennedy. We continue to operate and serve our customers according to our mission statement, which we developed in the early 90's and abide by to this day. Not only do we serve the maple industry including packaging, we also offer honey packaging. We are long-time dealers of Mapleseed and Pioneer Hi-Bred, selling top notch seeds and fertilizers.
Hours of Operation
Monday
8:00 – 5:30
Tuesday
8:00 – 5:30
Wednesday
8:00 – 5:30
Thursday
8:00 – 5:30
Friday
8:00 – 5:30
Saturday
8:00 – 12:00
Sunday
Closed
If these times do not suit your needs, service is available after hours and weekends by appointment